The Dynamic Boundary
2023 #InteractiveInstallation #MotionDesign #ExhibitionCuration

This interactive installation was exhibited to the public from 13 to 17 June 2023 at the London College of Communication Degree Show.
In the very beginning, "we" formed a boundary called cell membrane to protect our selves from the outside world, and that creates the basic unit of life - cells.
The Dynamic Boundary is an interactive projection installation that uses the concept of cellular aggregation and evolution as a metaphor to explore the evolving boundaries between "us" and "others".

The installation consists of projected visuals made using TouchDesigner that depict continuously developing cells, symbolising the individual entities that comprise a collective whole. Audiences can actively engage, becoming a cell within the projection and interacting with others in the space to create connections.

Through this interactive experience, the audience are invited to contemplate the fluidity of identity, the formation of communities, and to critically reevaluate the dynamic boundaries that separate "us" from "others".

Installation Prototype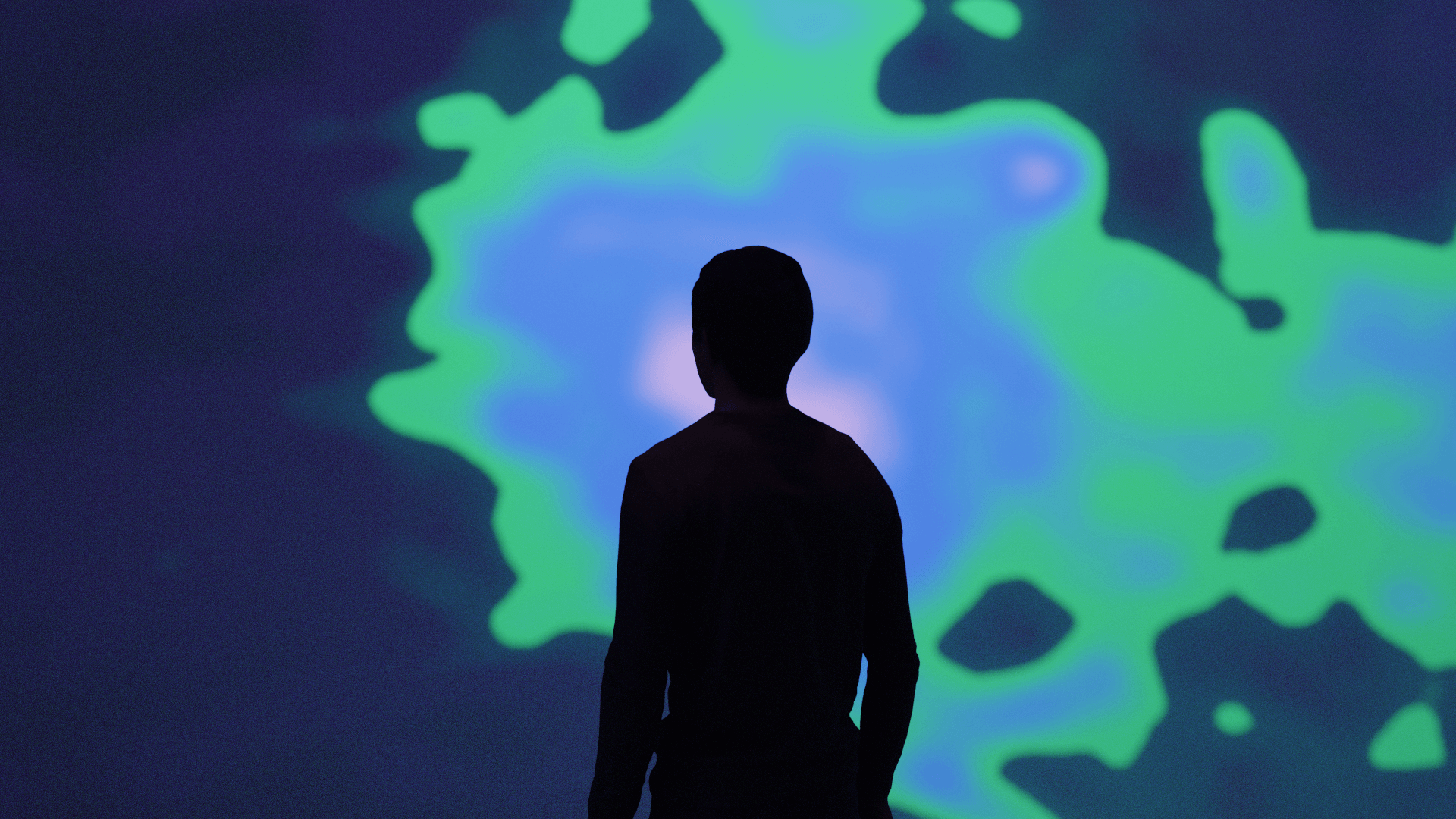 When two audiences are close to each other, the 'cells' on the screen represent them will merge.

Dynamic Posters
Pamphlet Fold
Exhibition Curation
I teamed up with two friends to curate the interactive installation section of the LCC GMD degree show.

To engage visitors, we came up with the idea of a dynamic poster with LED lighting at the entrance. This eye-catching feature not only drew people's attention but also informed them about the currently playing work in the room, as we had three works on a continuous loop. In our collaboration, Jay Lin handled the typography, I focused on the motion design, and Xin Ai skillfully programmed the LED board.